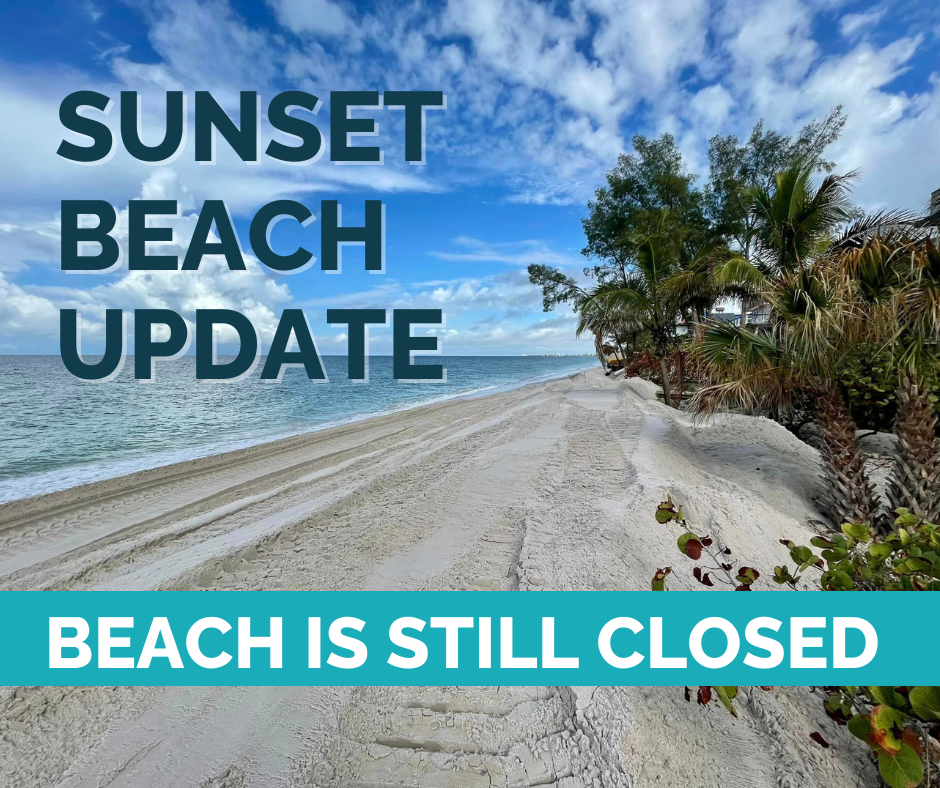 Please be advised that Sunset Beach is still closed as the dune restoration project continues
We are nearing completion of Phase I of the Sunset Beach Dune Restoration Project. Final grading is taking place currently. This may require the contractor to traverse large sections of the beach at any given time, making it unsafe for beachgoers to enter.
WE ASK THAT FOLKS PLEASE STAY OFF THE BEACHES AT THIS TIME AND OFF OF THE NEW DUNES TO MINIMIZE ANY DISTURBANCE TO THEM.
Phase II will begin the week of Oct. 16 and will entail planting dune vegetation which will delineate access paths from each property. There will be stakes used to mark these planting areas. Please leave them in place. The contractor will be responsible for watering the vegetation through the establishment period, so we ask that well-intended residents refrain from adding additional water to the plants as this could harm the drought-tolerant plants. We thank everyone for their help and understanding through this process and we are grateful for the beautiful new dune system.