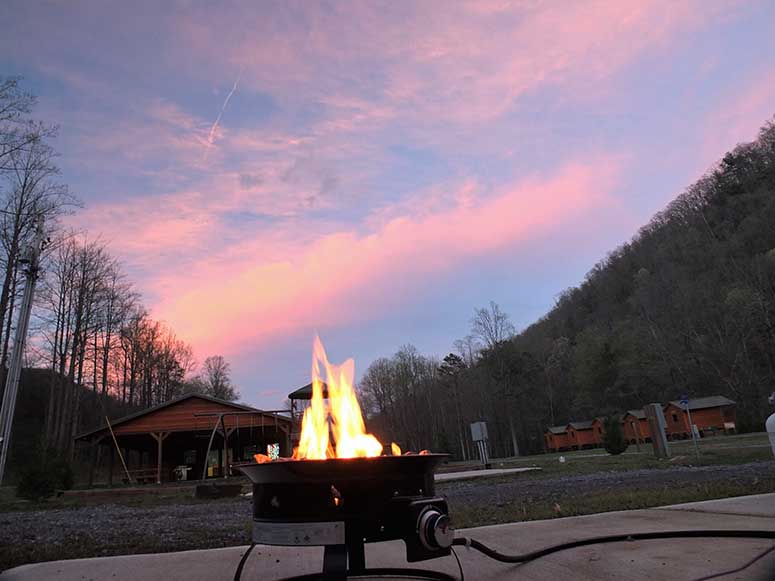 Every now and then you get the opportunity to come across a sweet little campground, and while visiting the Smoky Mountains, I stumbled upon just that sweet spot.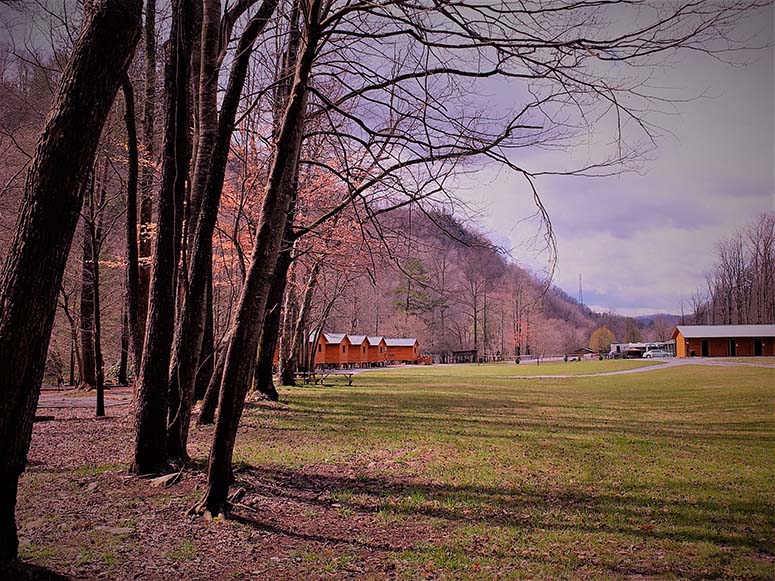 Pigeon River Campground, nestled at the base of the mountains near Hartford, TN is one to add on your list to visit. The campground is only 2 years old and is what they consider a boutique campground. With only 12 full hook up spots for the RV's, 6 cabins, and 19 tent sites, it will soon become a very well known spot to take your family. They have just installed a heated swimming pool for those cool morning swims, they have private bathrooms that are "Oh, so nice", and the staff is amazing to be around. You will need to book your reservations soon, as they do fill up in the middle of the summer. They are pet friendly, have wifi, and conveniently located right off I-40 and are in the process of getting cable TV. The grounds are so lovely and peaceful, with a fantastic stand of bamboo to wade through at your leisure.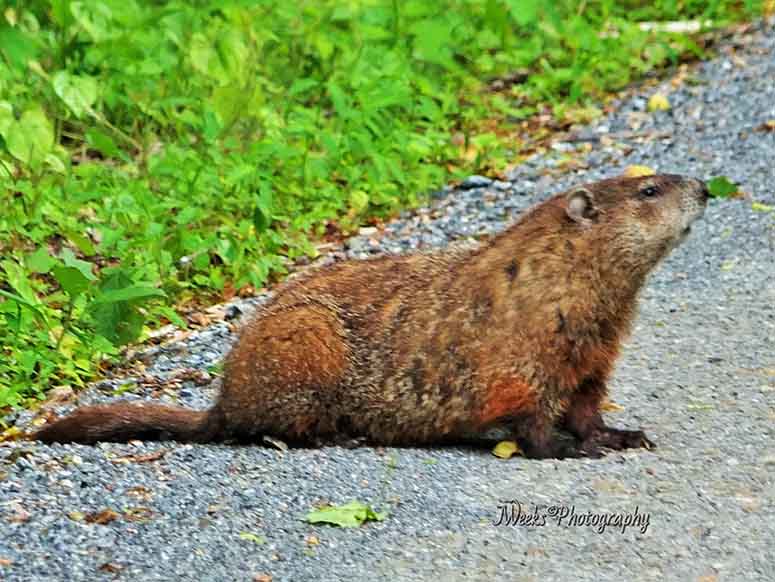 I was out on my way to go hiking on "Ground Hog" road and came across the sweetest ground hog, of course I did like anyone would, immediately stop the car and whip out the camera for this sweet creature who seemed to "ham" it up like a true Hollywood star.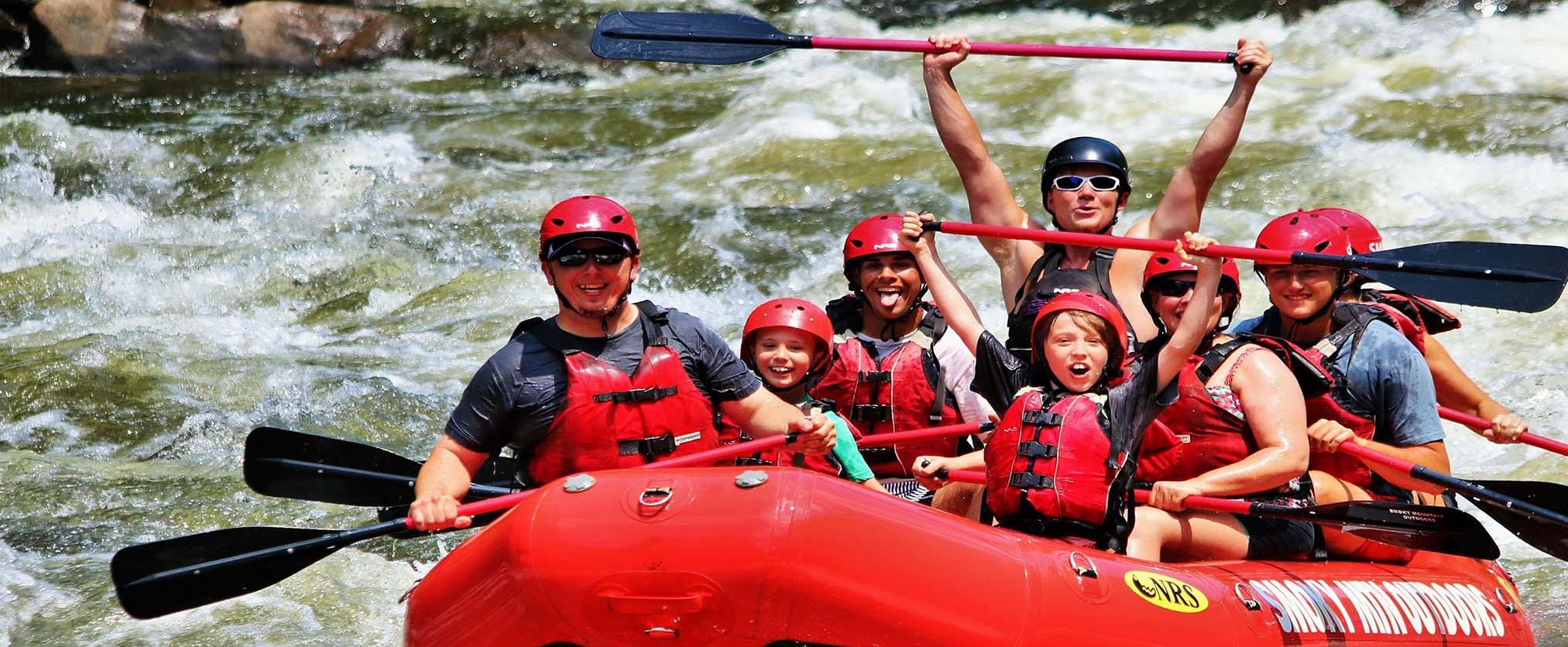 They are located next to Smoky Mountain Outdoors which gives your family the ability to go white water rafting down the Pigeon River. "SMO" as it is known by the locals and the raft guides is very well known in the area as one of the best white water rafting companies for both class 3 and 4 rapids, and a lower class 2 for the young ones. I was able to take my two grandsons down the river, and they had a blast! You must be over 8 years old for this rapid, as the water can be pretty rough at times, but that is what makes it so exciting. Think about getting your reservations soon, we hear they have a 30% discount until the end of April. The middle of the summer, they have been known to take as many as 1500 rafters down the river in one day. It's all a great family experience!.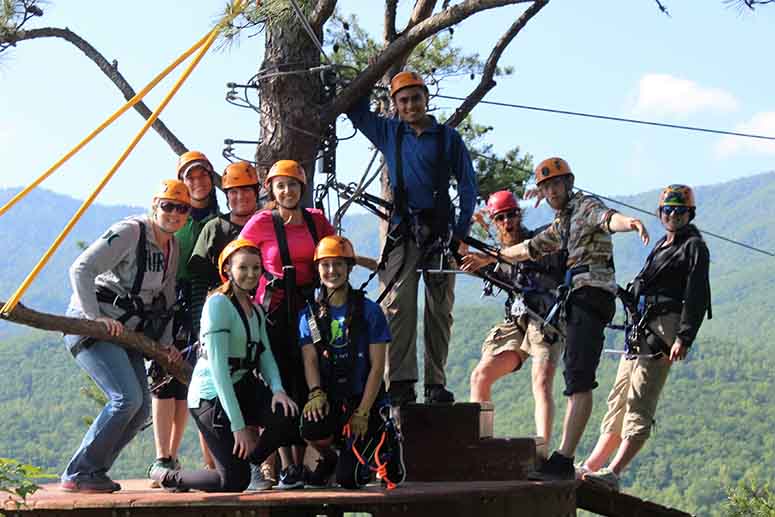 And last but least, we had to go and try out the zip lines that are located near Gatlinburg and Pigeon Forge. We went on the most exhilarating one of them all located at Climbworks. Oh, my you really are in for a treat. Starting at the base after you get your "gear on" they wisk you to the top of the tree platforms where you hang on for dear life. Of course, it is extremely safe, but if you have a fear of heights, really give this one some serious thougt before you commit yourself. And just a note if you do decide to take in the view from atop those trees, make sure you don't drink much before you leave the ground, you'll be sorry. It truly is an "E" ticket ride.
We hear that the fire damage that was done last year in downtown Gatlinburg is all behind them, and they are open for business as usual. From the Smoky Mountains, a place that warms the heart and will keep you coming back for more.