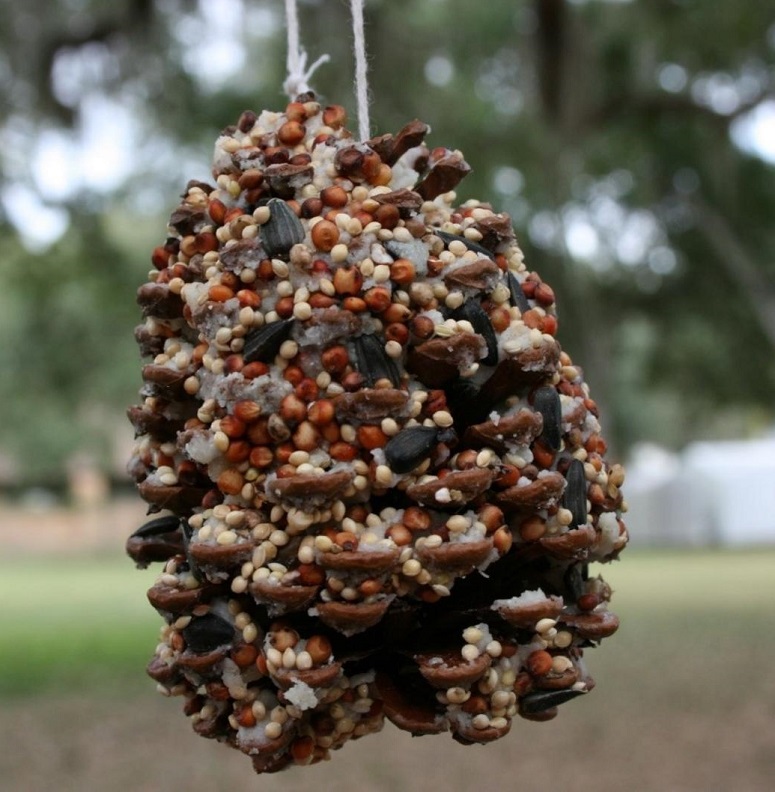 Bird Feeder from Pine Cones
WHAT YOU NEED
winter bird seed mix (See below.)
dried fruit pieces
sunflower seeds
pine cones
string or wire
WHAT YOU DO
Attach wire or string to the top of a pine cone to make a hanger.
Make winter bird seed mix.
Spread the mixture between the scales of the pine cone.
Decorate the pine cone with bits of dried fruit and sunflower seeds.
Chill the pine cone in the refrigerator to harden.
WINTER BIRD MIX
• ¼ cup lard
• ¼ cup peanut butter
• ¾ cup birdseed
• 1½ cups cornmeal
With an adult's help, melt the lard and peanut butter together. Then stir in the birdseed and cornmeal. Let cool.