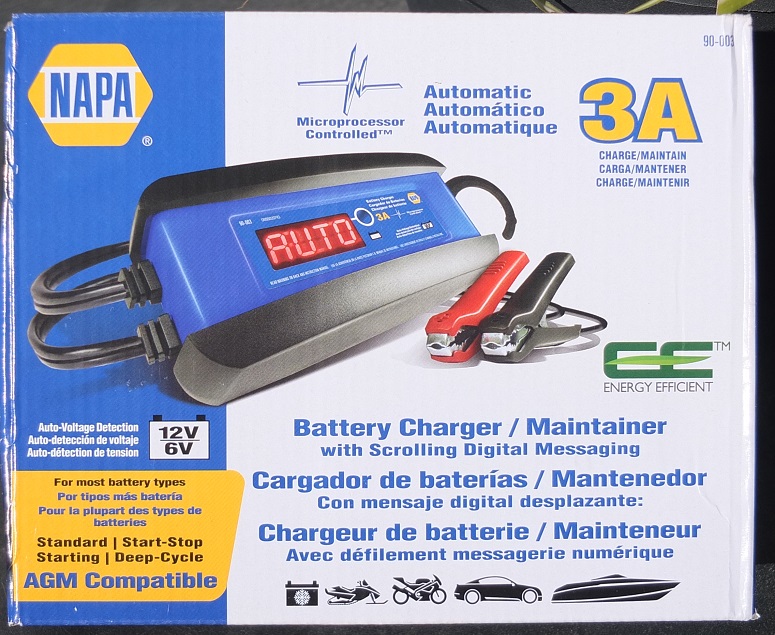 Being fully hooked up at a campground with 50 AMPs of electricity one would think it would charge all the batteries on your coach, 5th Wheel or Travel Trailer. Unfortunately that is not the case. Most units now come with a converter that does both, but for some of the older motorhomes you need to run the chassis battery or drive the coach for maintenance on the battery.
Having lived in a Winnebago motorhome for some time I was told in order to keep the chassis battery topped off and fully charged that I would need to run the motorhome at least once a week for an hour, or take the coach out for a long drive. Running your diesel engine on idle for an hour is hard on the engine and not a good thing to do. I was told recently to look into a battery maintainer that you could simpy plug in and it would maintain the levels in your battery so you would not need to keep starting the engine or driving.
The very nice people at the local NAPA Auto Store have numerous battery chargers etc, depending on your battery needs, that will do this job very nicely.
I hooked it up to the battery using the positive to postive charge and the negative to the negative post and then plugged it in. Simple.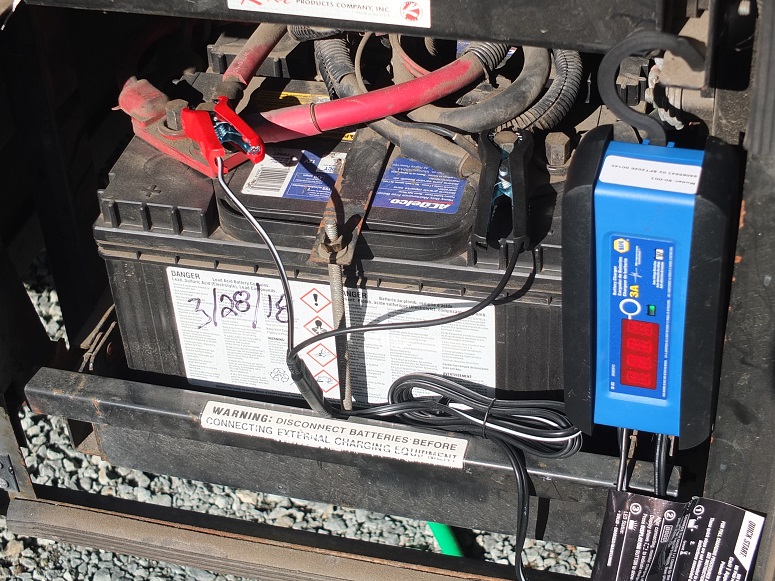 This little charger does the trick. The first time I plugged it in it was showing my battery level at about 26 % and that was after I had run the diesel engine for almost an hour. This charger had my battery back to full by the next morning. What a God Send.
The unit will show you the battery level and charge as it is working and you will see a green light to let you know when it is in maintain mode. You can purchase these at your local NAPA store or on Amazon, but the box comes with all the instructions you need and cautions for batteries that you will need to be aware of. I'm so very glad to have this as part of my onboard equipment.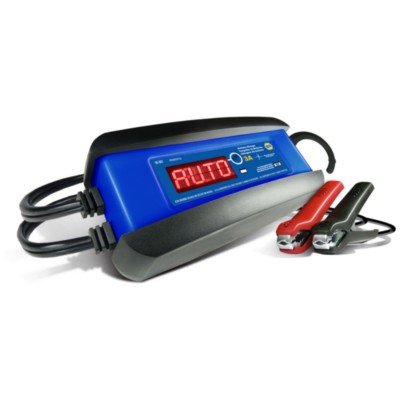 You know what they say when you live in a motorhome or recreational vehicle. "It's Always Something", but in this case good things came in small packages.