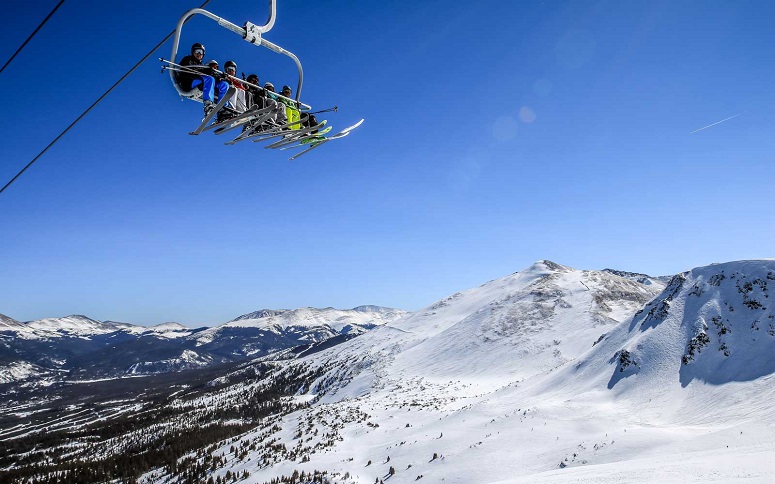 It all began with a forecast calling for 30 inches of snow.
On the plane ride from Los Angeles to Denver, Colorado the excitement from all the skiers and snowboarders on board was palpable. However, before we even hit the ground the news came that the roads were swiftly closing or backing up on the way to the mountain due to the falling snow.
No worries, I thought. We'll get there when we get there. It will all be worth it.
What should have been a 90-minute journey from the airport to my destination turned into close to a nine-hour ordeal. But, don't pity me just yet, dear reader, as I still got to shred down some seriously fresh powder and sleep in one of America's newest, and coolest, ski-in and ski-out hotels in Breckenridge, Colorado.
It started with a midnight check-in to the brand-new Gravity Haus, a membership hotel that opened its doors in December of 2019. Though bleary-eyed, I was able to make out the faint outline of an extremely chic destination.
By morning, it all became clear.
I awoke at the Gravity Haus in one of its 60 curated rooms located just off the base of Peak 9 at Breckenridge and just one block off of the town's historic Main Street. Upon throwing my shades back I spotted the fresh snow and the other ski bunnies hopping toward the mountain as fast as they could. I too would be among them soon. But first, coffee. And thankfully, that's something Gravity Haus has already become rather well-known for.
In each room, guests can make themselves a quick cup with a zero-waste coffee that comes in a biodegradable bag. But, downstairs, guests can also imbibe in a cup from their in-house coffee shop, Unravel Coffee. There, they use only beans they can track from source to cup and roast with an electric and emission-free roaster from Bellwether coffee.