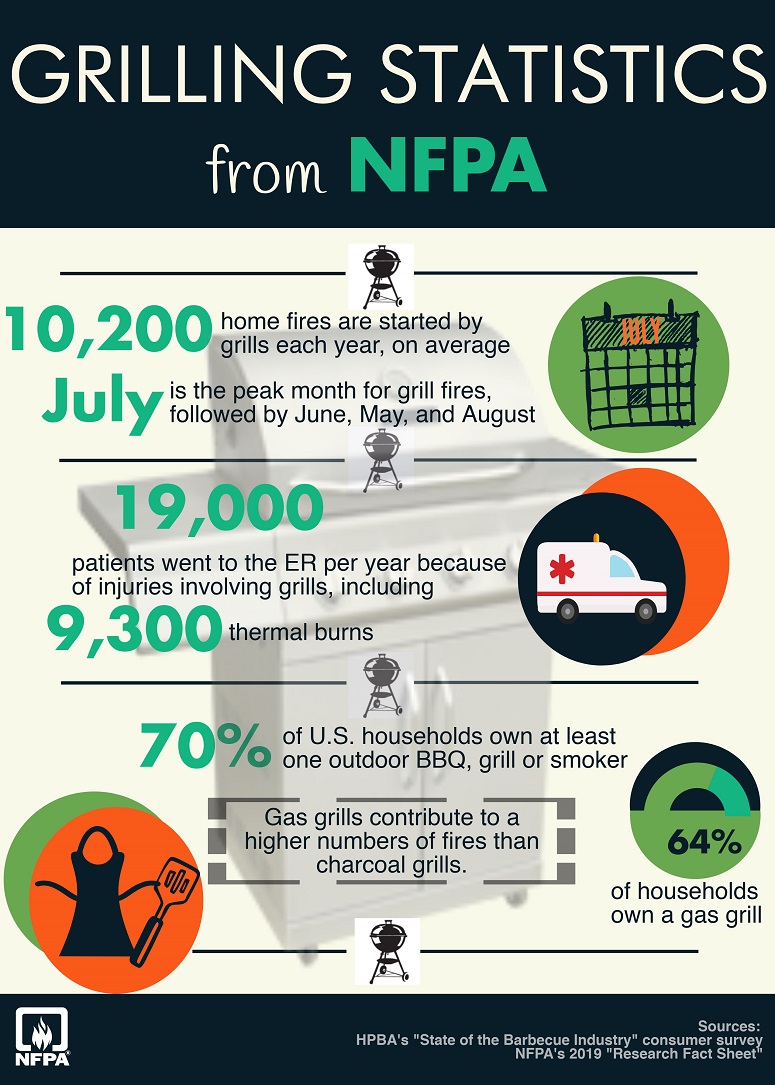 Grilling is a popular summer activity! According to the National Fire Protection Association (NFPA), seven out of ten adults have a grill or a smoker. But along with tasty meals comes an increased risk of home fires and injuries. Check out these helpful tips to make sure you and your family stay safe while serving up delicious meals:
Only use propane and charcoal grills outdoors.
Keep children and pets at least three feet away from the grill.
Clean your grill consistently to prevent grease and fat buildup.
Make sure the gas grill lid is open before you light.
Check for gas leaks before use.
Keep charcoal starter fluid away from children and other heat sources.
When you are finished grilling, let coals cool completely before disposing.
Have fun and stay safe this summer! Check out additional grilling safety tips from NFPA here.